---
When it comes to makeup and skin care products there are so many types to choose from in the market. You don't have to check them one by one as we happily offer to you a makeup and skincare in one! Introducing the INSTANT LIFTING LIQUID PUMP.
Instant Lifting Liquid Pump is a MAKEUP CONCEALER that has an ARIGININE ESSENCE and EGF that is KNOWN to EFFECTIVELY REMOVE WRINKLES and EYE-BAGS INSTANTLY.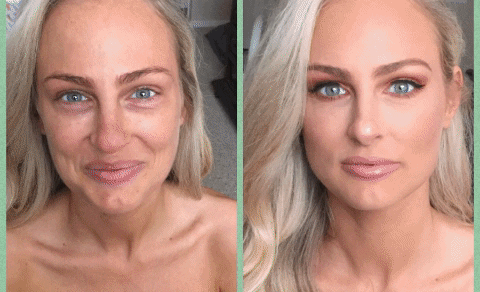 The ARIGININE is a NATURALLY OCCURING AMINO ACID that helps MAINTAIN SKIN'S MOISTURE and SMOOTHNESS while the EPIDERMAL GROWTH FACTOR (EFG) INFUSES the SKIN to BOOST the SKIN'S ELASTICITY and FIRMNESS. It is a PERFECT UNDER-EYE CORRECTOR as it WORKS FASTER and STRONGER to DIMINISH the DARK CIRCLES, PUFFINESS and the VISIBILITY of the FINE LINES and WRINKLES. It gives you a FIRMER and SMOOTHER COMPLEXION in just 5 MINUTES.
Instant Lifting Liquid Pump is LIGHTWEIGHT and is SUITABLE for EVERYDAY USE. It CONTAINS ANTI-POLLUTION formula that PROTECTS SKIN and AIDS the SKINS NATURAL BARRIER. It is SAFE to the SKIN as it is PARABEN FREE, CRUELTY FREE, and VEGAN. It is SUITABLE for ALL SKIN TYPES including the SENSITIVE SKIN.